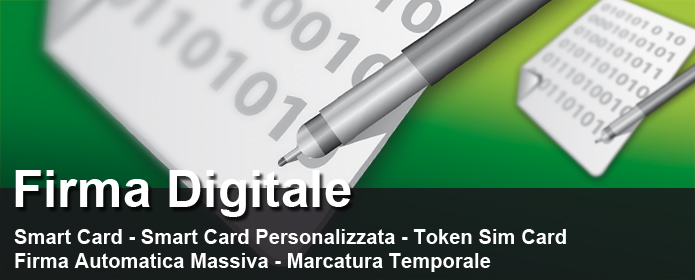 Digital Signature
Since 03.11.2010 Namirial S.p.A. has became a CERTIFICATION AUTHORITY, registered with the Public Register of digital signature certification, is managed from the Italian National Center for Information Technology in the Public Administration (AgID former DigitPA) under the clause 29, paragraph 6, DLGS of 7 march 2005 n. 82.

The Services provided by Namirial S.p.A. CERTIFICATION AUTHORITY are:
Qualified Digital Signature (strong digital signature)
Digital Signature Authentication
Massive Signature
Remote Signature ( 2010-45-UE Directive)
Signature Device (Smart Card and USB keys)
Temporal Mark
Further details can be found on www.firmacerta.it website and in the operative guide.
This page comply with the European Commission decision n. 2009/767/EC and the IT protocol "determinazione commissariale" n. 69/2010 of DigitPA paragraph 5.